What is Website Translation?
Webbplatsöversättning är processen att ta webbplatsinnehållet på dess ursprungliga språk och anpassa det, ofta ord för ord, till andra språk för att göra det tillgängligt och användbart för globala kunder.
Webbplatsens översättningsbara innehåll omfattar allt från statisk text till multimediainnehåll som bilder, videor och PDF-filer. Där finns också:
"osynlig" metadata-text som bara sökmotorer och plattformar för sociala medier ser
dynamiskt laddat innehåll från applikationer
notiser om användarnas upplevelser som felmeddelanden och bekräftelsemejl.
Allt detta kan – och bör – översättas för att säkerställa att alla kunder får en komplett upplevelse på sitt eget språk.
Det finns olika grader av översättning, inklusive konventionell översättning, lokalisering, translitterering och transkreation. Varje tillvägagångssätt är unikt och idealiskt för olika översättningsbehov. Learn more details about the different types of translation.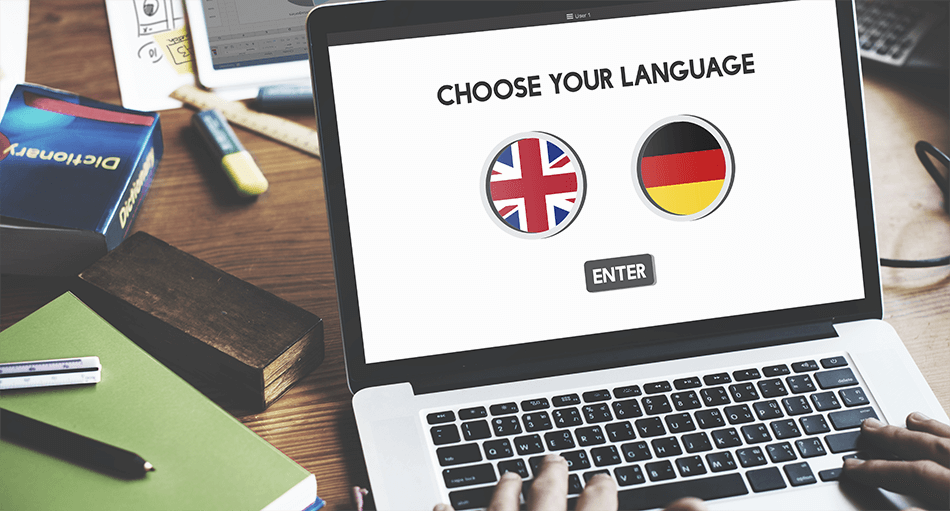 Is Website Localization The Same as Website Translation?
Although website translation and localization are commonly confused, both are related methods of creating multilingual websites. Website localization goes beyond the linguistic word-for-word conversion of conventional translation to create an online experience that resonates within specific markets. Det behövs fem nyckelelement för att lokalisera en webbplats:
Språk och regionalismer: Ordvalet anpassas för att korrekt och autentiskt återspegla varumärkets röst i mötet med de lokala kunderna. Detta inkluderar fraser som endast kan användas i specifika länder eller regioner.
Kulturella element: Kommunikation som visar på insikt i de lokala datum- och tidsformaten, måttenheterna, helgdagarna och värderingarna kan få användaren att känna sig som hemma.
Transaktionella element: För noggrannhetens och förtroendets skull behöver element som valutor, betalningsalternativ, adresser och teckenformat vara relevanta för lokala kunder.
Element för kommunikation och förtroende: Lokala telefonnummer, adresser, kundtjänst på det lokala språket, juridiska texter och säkerhetsnotiser är avgörande för att få de lokala kundernas förtroende. Det hjälper också till att förse sälj- och marknadsföringsteamen på marknaden med den information de behöver för att bistå era kunder.
Navigering och upptäckt: Det är avgörande att kunderna kan välja det språk de önskar och att de genast kan börja interagera med er webbplats på ett autentiskt sätt.
Att använda lokalisering genererar mer intresse och engagemang bland kunderna. Learn more about website localization, including how to execute it in persuasive ways.
How to Translate Your Website
Att översätta och lokalisera webbplatser är i grunden en teknisk fråga, som kräver automatisering och programvara för att hantera olika arbetsflöden och processer. Generellt sett finns det tre olika tekniker som kan användas för att hantera dessa arbetsflöden:
Läs vidare för att få veta mer om de olika tillvägagångssätten. Ytterligare information finner du i vår e-bok Teknik för översättning.
Using a Translation Proxy for Website Translation
With the proxy localization approach to website translation, technologies are used to leverage the content and structured code of your flagship website. Detta gör det enkelt att översätta, lansera och driva flerspråkiga versioner av webbplatsen. Den här metoden kan vara helt komplett, vilket innebär att det behövs lite till ingen insats från kundens sida för att lansera och underhålla lokaliserade webbplatser eller hantera arbetsflöden.
A proxy-based system is layered on top of your website to dynamically translate content in real time so that end users worldwide can view your website in their local language. Essentially, it's like a mirror is being held up to your site, and the reflections are fully translated versions. Proxies are intermediary servers that retrieve content from your server (also known as a client server), translate it in real-time either through machine translation or by taking from a set of previously approved translations, and then display the translated content to end users on your website.
Eftersom lokaliserade webbplatser byggs utifrån er primära webbplats innehåll och kod blir användarupplevelsen och funktionaliteten konsekvent på samtliga webbplatser. En sådan kontinuitet ser också till att nytt innehåll snabbt och automatiskt upptäcks, översätts och publiceras.
Advantages:
Proxybaserad översättning förenklar översättningsprocessen och eliminerar komplexiteten och arbetsinsatsen som vanligen hör ihop med webbplatsöversättning.

Translation proxies are easy to implement, making them a less expensive way to test a new international market strategy before deciding on a more complex translation method.
Disadvantages:
Proxy-based translation is effective for mostly static websites that do not require many revisions to design or functionality. However, if you have a website that requires frequent updates to product recommendations, personalization, or dynamic content, proxy-based translation won't work well with your content.
Using CMS Connectors for Website Translation
For companies that prefer to store and control translated content internally (rather than with a translation vendor), it's possible to translate a website with a CMS connector. Anslutningen gör att innehåll kan skickas till en översättningsleverantör och sedan laddas tillbaka till CMS:en för publicering.
A CMS (content management system) is an application used to publish and manage content on your website intuitively. Examples of platforms include WordPress (WPML), Drupal, and Adobe Experience Manager. Using a CMS simplifies maintaining site content for the site administrator or content manager, especially for large websites with multiple sub-pages. In addition, CMS plug-ins allow for efficient and straightforward management of a website's various language versions directly from the content management system.
For example, a CMS eliminates the need to alter the underlying HTML code of a website when changing content; instead, new content and images can easily be entered and edited through a protected area called the "back end." Customers would send content ready for translation to the language service provider (LSP) in the given source language through the back end. The finished translations are sent back to the CMS, where the website administrator or content manager checks them before publication.
Advantages:
CMS gives greater flexibility with translation, including tone of voice, layouts, color changes, style, and glossaries that should be used during the translation process. In addition, the client is able to revise the content as needed on their server both before and after a website goes live.

A CMS solution ensures that businesses can keep their websites current with the most updated technology, including new video and file formats, functionality, and apps.
Disadvantages:
CMS connectors can struggle to communicate properly with the CMS interface, which can lead to usability issues. Connectors are standardized and pre-configured, meaning they may not work exactly as advertised given your specific CMS.

Modifications are required to bridge connectors with content platforms. These modifications are time- and effort-intensive. Even with a well-set system, connectors are fragile and often break after CMS software or security upgrades. This can cause delays to translation workflows.
Using an API for Website Translation
A translation application programming interface (API) is typically provided by a translation provider and has a broader scope than a CMS connector. It allows companies to create workflows for any type of content requiring translation, not just content stored in a CMS.
A translation API is a way to pass content between two computer systems (content that needs to be translated and the content that has been translated). It's a software interface that developers can use to add machine translation capabilities to their products or programmatically translate texts and content that their product displays in localized versions.
APIs can be valuable tools to facilitate continuous localization needed for multilingual site updates. Tasks such as monitoring source materials for updates, creating projects, assigning translators, and downloading and uploading files are administrative time sinks that can use up a lot of the project manager's attention, but this is where an API functionality shines. It's a precursor to accessing features that will automate tasks.
Advantages:
Translation APIs are often easier to tailor than a CMS connector, and are compatible with a range of formats, including HTML, XML and even JSON.

Proxy-API hybrid solutions can combine the flexibility of the API with the ease of the turn-key solution for an ideal omnichannel translation approach.
Disadvantages: 
Translation API implementation can take some time and requires careful planning and preparation. The structure and storage of the content must be well-organized, or the API won't function consistently.

A developer is required to programmatically configure and support translation requests that will be serviced via the Translation API, which can add cost to a project.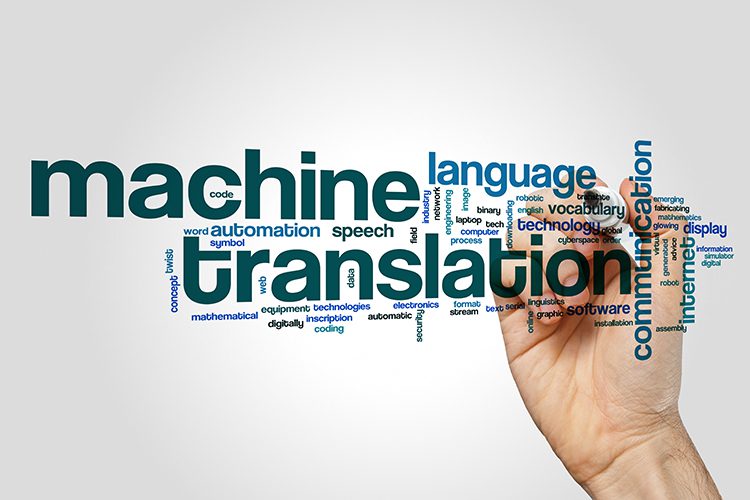 Human vs. Machine Website Translation
In addition to the translation technology methods outlined above, you'll also need to consider whether to pursue human or machine translation when translating your website.
Human translation involves the translation of content by professional linguists fluent in their international customers' industries, brands, languages, and cultures. Studies show that human translation generates superior engagement, conversions, and credibility among multilingual customers because human translation ensures superior translation accuracy and quality assurance due to human editorial oversight and multi-step review processes. In addition, website content can be easily customized for regionally preferred dialects and phrases.
Machine translation uses computer software to translate text from one language to another. Content is fed to machine translation software, which automatically translates content into the target language without human involvement. Machine translation allows businesses to use "machines" such as Google Translate to translate content at scale. Machine translation is often an integrated feature within localization platforms and is used by companies looking to lower their translation costs. It's effective for content that does not require translation precision and extensive copywriting.
Neural machine translation (NMT) uses deep learning techniques and artificial intelligence (AI) to analyze the source sentence and find patterns to create a suitable translation in the destination language. This technology is based on deep neural networks, an interconnected series of "nodes" modeled after the human brain. Before translating, NMT software will be given training data such as different examples of translations for a certain text. The software is then "trained" to produce the most accurate translation.
Translation proxy systems, CMS, or API translation systems all utilize machine translation to translate website content. However, a hybrid approach to translation is generally recommended. For example, Google Translate can easily translate content and then it can be reviewed again by editorial and quality assurance teams for accuracy and relevance. This can come in handy for content like product descriptions or other straightforward content that doesn't need a lot of emotional nuances or cultural localization context.
2 Examples of Successful Website Translation
Aventa Credit Union
Aventa Credit Union is located in the Colorado Springs area and is expanded into more southern Colorado counties, resulting in member growth from Spanish-speaking communities. Aventa wanted to ensure all their members had access to financial resources in their preferred language, so they decided to translate their website into Spanish. In 2020, Aventa focused on hiring bilingual Spanish-speaking associates and leveraged their workers' fluency in Spanish to translate English content for their website. But, this took away from other work employees were hired to perform. Employees who knew Spanish also didn't know the same Spanish, resulting in inconsistent translations.
Aventa hired MotionPoint in 2021 during a rebranding effort to translate and localize website content for the various Spanish dialects their clients speak. Using translation connectors, a reverse-proxy system, and web plugins, Aventa's content translation and localization is now effortless. New content is quickly localized into Spanish and published on Aventa's digital channels in less than a day with little to no work required from them.

VITAS Healthcare

VITAS Healthcare is the nation's leading provider of end-of-life care. They recognized the complexities and cultural sensitivities around end-of-life care and dying topics. They determined that offering content in local languages, including through multilingual websites, would greatly benefit customer service and support. VITAS set out to translate their website to Chinese and Spanish and searched for a website translation solution company to deploy and operate multilingual websites. They also wanted to ensure high-quality and accurate translations, including reflecting the language's original tone and cultural nuances, so they looked for a service that provided human translation support.
VITAS worked with MotionPoint's proxy-based technology to support their careful, culturally-appropriate language needs. Now, MotionPoint can automatically identify changes to VITAS' English-language site, which alerts MotionPoint's human translators to translate content and makes it available on the localized sites - typically within one business day.
Website Translation vs. Traditional Translation
Webbplatsöversättning innebär tekniska nyanser som är utmanande för traditionella översättningsagenturer att hantera. Sådana nyanser kan vara:
dynamiskt innehåll kodat i HTML, JavaScript eller JSON

komplexa ekosystem med plattformar och leverantörer

online-verksamhetens blixtsnabba takt

användarnas krav på nytt innehåll som kan delas och interageras med.
Traditionella översättningslösningar kan inte skilja mellan kod och innehåll, inte hantera samordnandet av flera arbetsflöden mellan olika plattformar och leverantörer, inte hålla takten med ständiga uppdateringar och kämpar för att bibehålla utseendet, känslan och funktionen på er webbplats.
Thankfully, digital-first solutions can easily handle code, multiple platforms, fast deadlines and more.
Challenges of Website Translation
Utöver översättningsteknik kommer här några andra betydande utmaningar att ha i åtanke när det gäller webbplatsöversättning. Följ länkarna för mer information och bästa praxis.