To reach new global markets, it is critical to översätt din webbplats (updated link) to communicate with new customers in their preferred languages. Website translation alone will attract customers, but you'll need both translation and localization to create genuine connections that lead to conversions. 
What is the Difference Between Translation and Localization?
People often use the terms "translation" and "localization" interchangeably. Both techniques help you communicate your website content, product, business, or services to potential clients. Hur kan du nå din målgrupp om du inte kan "prata" deras språk, både bokstavligen och bildligt?
While translation and localization offer similar functionalities, there are essential differences between them. Understanding what distinguishes these terms, processes, and services, helps you extend the reach of your website more efficiently and profitably. To understand how website translation and localization services differ, you need to define the two concepts. 
The concept of webbplatsöversättning is very straightforward. Website translation is the process of adapting your website content from its original language into other languages, often word-for-word, to make it accessible to global customers. Translated content mirrors the style and tone of source content but doesn't consider the context.
[Button: Learn About MotionPoint's Website Translation Services] 
Website localization services go beyond a word-for-word translation experience. Det innebär att webbplatsens innehåll anpassas till användarnas kultur, språkbruk och sammanhang, så att upplevelsen blir så relevant och meningsfull som möjligt. Lokalisering tar hänsyn till vilken dialekt som talas i regionen eller landet och anpassar alla delar av webbplatsinnehållet så att det passar den lokala eller regionala smaken. The localization method modifies the language and website elements to appeal to the linguistic and cultural preferences of the target customers.
Det finns flera komponenter i webbplatslokalisering som det är viktigt att ta hänsyn till när man planerar en flerspråkig webbplats: 
Language and regionalism

allow content to speak closely to the target audience. Till exempel kan det finnas uttryck eller koncept som enbart används i det land eller den region där du planerar att göra affärer. Om så är fallet är det viktigt att använda dessa för att visa kunderna att du förstår vilka de är och varför de bör engagera sig med just ditt företag.

 

Ease of navigation

means users can immediately find the website content in their language and begin interacting with the website seamlessly.

 

Cultural elements

enhance the user experience and create a feeling of closeness with the target audience. Några exempel på kulturellt innehåll:

 

Färger, former, storlekar och stilar

 

Bilder, ikoner och grafik

 

Sociala konventioner som humor, etikett och symboler

 

Samhällsvärderingar, relationer och trosövertygelser

 

Transactional elements

include functional content that customers rely on to navigate a website, understand products and services, and ultimately, do business on a website, including:

 

Format för tider och datum, telefonnummer och kontaktuppgifter

 

Vikter, mått och geografiska referenser

 

Språkinnehåll, produktbeskrivningar och kundomdömen

Communication elements

that build trust and help the customer understand that they are valued:

 

Lokal kundtjänstinformation

 

Juridisk information

 
While translation is one aspect of localization, localizing website content is a fundamental next step after translation. Therefore, the two concepts are important for multilingual website development, both as standalone concepts and together.
What is Transcreation?
Transkreation is a creative way of translating a message from one language to another. It keeps the same tone, style, and context, and makes sure the original meaning is not lost. The goal of transcreation is to recreate the message in a way that resonates with the target audience and maintains cultural relevance. 
Transcreation is useful in advertising, marketing, and branding to adapt campaigns and slogans to different cultures and languages. Unlike traditional translation, transcreation allows more freedom in the creative process by using cultural research and adaptation to ensure that it is appropriate and relevant.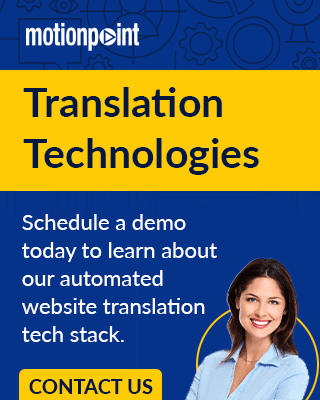 Why is Website Translation Important?
When travelling to another country, it's helpful to know simple phrases in the local language such as "please," "thank you," and "how much". But if you weren't fluent in the language, you probably became frustrated by your inability to communicate in other situations.
Your target market may face a similar challenge when interacting with your business online. De behöver en webbplats som "talar deras språk", så att de enkelt förstår vad du vill säga. Då finns det ingen risk för frustration och förvirring. Om de upplever att något skaver leder det ofta till att de lämnar din webbplats innan de konverterar från besökare till kund.  
Websites presented in local languages yield better market responses than those that aren't. According to Common Sense Advisory, nearly 73% of customers prefer to purchase a product or service from a site that provides information in their own language, and 56% of consumers said the ability to obtain information in their own language is more important than price.
So, why should you localize your website? In a nutshell, while translation is vital, it will only get you so far. 
Dina internationella kunder får inte uppleva att det är besvärligt att besöka din webbplats. I sådana fall kommer de genast att lämna den.
You can use machine translation software like Google Translate to translate your website, but it is best to use human review when possible. People are still more effective at crafting and editing translations for accuracy and nuance than computer assisted translation systems.
Machine translation software like Google Translate has its advantages. It's easy to use and can translate less critical website content at a lower cost. But machine translation software does not have interpretative or cultural knowledge of language. It can translate content word for word but will not be able to customize for culture.  
Google Translate also doesn't create searchable, indexable versions of those translated pages, which is important from an SEO standpoint. 
Localization Increases Engagement
Website localization goes beyond the word-for-word linguistic conversion of conventional translation and instead uses words and phrases that resonate within specific markets. 
Regionneutrala översättningar är väldigt effektiva, men lokalisering är betydligt mer övertygande för många flerspråkiga kunder. 
Tänk till exempel på skillnaderna mellan orden "trousers" och "slacks". De har precis samma betydelse men det ena fungerar betydligt bättre i Storbritannien än i USA. 
But website localization can go beyond word choice. Smarta marknadsförare skräddarsyr sina flerspråkiga webbplatser för att belysa speciella högtider, festligheter och seder. Detta visar att man förstår den lokala kulturen och skapar snabbt tillit hos kunderna. 
Andra exempel på lokalisering kan vara specialkampanjer för specifika marknader eller att skapa unika, förtroendeingivande budskap för att övertyga helt nya marknader. 
In the early days of serving a multilingual market, it was not uncommon for a company to be greeted with local skepticism. Lokala kunder undrar ofta hur engagerat företaget är i marknaden och dess behov. När varumärken använder lokaliserat innehåll upplevs de inte som opportunistiska – de upplevs som autentiska. 
Localization Considers Format
Website translation technology does not consider the nuances of your chosen language, your website, app, or marketing content may present differently. Website localization includes things like layout adjustment, reading technique, and word count. 
For instance, certain romance languages like French and Spanish need about 30% more words than English to get the same message across. Conversely, Finnish actually requires 30–40% fewer words. Website translation only deals with the language, but localization makes sure copy looks right.
Translation vs. Localization: What's Best for Your Website?
At this point you're probably asking yourself: should I invest in translation or localization for my website? Both options differ on a strategic level, so the answer may not be black and white. Enbart översättning kan vara lämpligt för vissa typer av innehåll på vissa marknader. Lokalisering krävs oftast för att anpassa mer känsloväckande kreativt annonsinnehåll så att det fungerar väl för olika regioner. 
Websites usually contain several content types, from marketing copy to legal and technical information and user-generated forum content. Av effektivitets- och kostnadsskäl bör du överväga vilka typer av innehåll som behöver lokaliseras och för vilka det räcker med översättning. Website translation and localization help you connect with your target audience and reach them on a more personal level.
Enbart översättning kan vara ett bra sätt att adressera många människor som pratar samma språk, även om de ursprungligen kommer från olika länder. Översättning ger läsarna en övergripande möjlighet att förstå budskap, oavsett var de kommer ifrån. Detta är ett vanligt fenomen i USA där många människor pratar samma språk, till exempel spanska.
Men USA har spansktalande invånare från många olika delar av världen som alla har sina egna kulturella nyanser, fraser och dialekter. I det här fallet skulle en väl genomtänkt, mer övergripande översättning medvetet undvika att använda regionala uttryck eller ord från ett visst land och istället rikta sig till en bredare spansktalande målgrupp på den amerikanska marknaden. 
Enbart översättning är ett billigare alternativ. Vissa webbplatser eller översättningsjobb är mindre viktiga och kräver därmed inte mänsklig översättning. MotionPoint kan använda maskinöversättning för vissa sidor och mänsklig översättning för andra, viktigare, sidor.
Lokalisering ger bättre sammanhållning, men är dyrare. Localization also requires content verbiage translation upkeep and considers web design as well. Detta kan innebära att illustrationer byts ut eller att helt nya webbsidor skapas, beroende på vilket språk det gäller och om det finns kulturella skillnader gentemot den ursprungliga webbplatsen. 
[Button: Get Started with Translating Your Website Today] 
When Do You Need Website Localization?
Localization would benefit you most if: 
You offer a digital service or product that you want to expand into new markets

 

Your product often requires updates that need to be shared in different languages quickly and efficiently

 

Your target audience's language requires diverse formatting

 

You want to cater equally to all your customers, domestic and international

 

You have a dedicated customer call center in multiple languages

 

Laws and regulations require you to translate content

 

You have a low barrier of entry to expand into international markets

 
Exempel på webbplatsöversättning och -lokalisering
MotionPoint tittar på företagets behov och kan skräddarsy webbplatsöversättning eller -lokalisering (eller, oftare, en kombination av båda). Här följer några fallstudier som illustrerar hur ett företags behov får styra utvecklingen av en enskild webbplats till flera robusta webbplatser på flera språk, för att interagera med kunderna och hjälpa verksamheten att växa. 
MotionPoint Success Stories
Localizing for Manufacturers
Master Lock, a leading U.S. manufacturer of retail and commercial security and safety products, needed both website translation and localization when they began expanding globally. Lokaliserade webbplatser innebär ett reellt strategiskt värde för Master Lock. Distributörer och försäljningsteam använder Master Locks webbplats för att hämta produktinformation för regionala kunder och kunderna har tillgång till Master Locks omfattande produkt- och tjänsteinformation på nätet. Dessutom förändras Master Locks webbplatser regelbundet, i samband med vanligt förekommande uppdateringar när nya produkter eller segment lanseras, vilket betyder att korrekta översättningar är oerhört viktiga för företaget. Så här långt har Master Lock översatt och lokaliserat webbplatser på förenklad kinesiska, holländska, franska, tyska, italienska, japanska, portugisiska och spanska.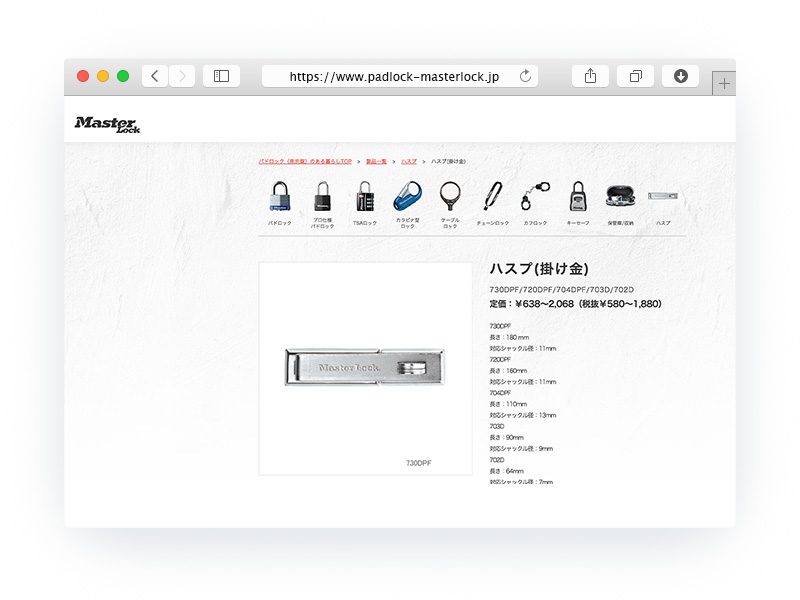 Why Banks Need Website Translation
Rio Bank is a community bank with branches throughout the heart of Southern Texas, many of them near the Mexican border. Verksamheten var under tillväxt, men Rio Bank insåg att de inte fick tillräckligt mycket feedback från kunderna, vilket är viktigt för marknadsföring och kundservice. När man tog fram en kundenkät på spanska och fick betydligt mer feedback insåg man snabbt att man behövde hitta bättre sätt att kommunicera med sina spansktalande kunder. Så Rio Bank bad MotionPoint översätta deras webbplats och skapa en omslutande, tvåspråkig upplevelse för alla kunder. Den översatta webbplatsen ökade omedelbart kundernas tillfredsställelse, eftersom över 90 % av dem talar spanska. 
[Button: Help Your Business Grow Through Website Translation]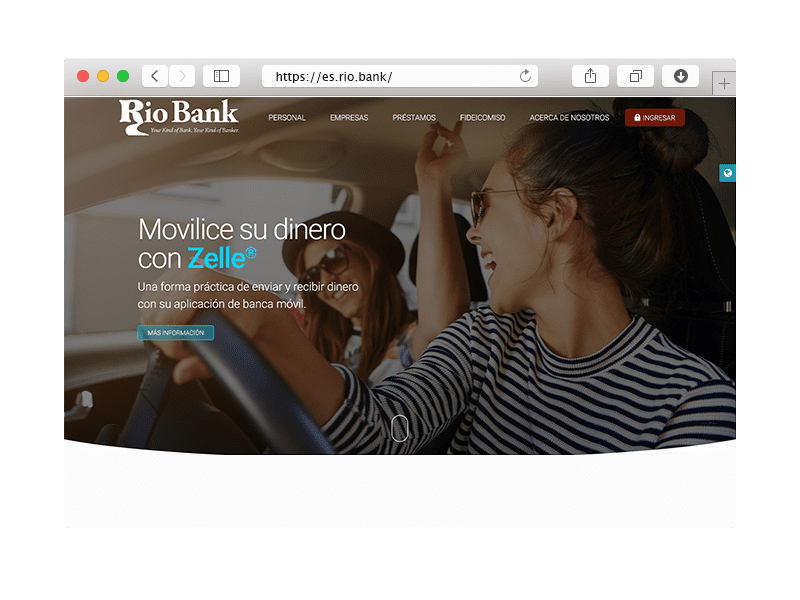 Lösningen du behöver är inom räckhåll
To translate and adapt your company website for different markets, look for solutions that offer accurate translations and engaging localizations. Global framgång är beroende av hur väl du lyckas kommunicera på dina kunders lokala språk, på ett sätt som känns äkta. If you ignore that difference, you'll miss out on effective ways to optimize your web content for multilingual customers.
MotionPoint förstår att det är svårare än det låter att publicera lokaliserat innehåll som är relevant för varje marknad på flerspråkiga webbplatser. It requires powerful website translation technology to customize website code to present the appropriate localized content to the right customers. Det krävs dessutom teknik för hantering av översättningar som på ett enkelt sätt publicerar, hittar och uppdaterar detta skräddarsydda innehåll.  
It also requires world-class translators who are fluent in languages, cultures, and customs. MotionPoint helps your business find the solutions you need for anywhere you want your business to be in the world. 
Uppdaterades senast den 19 april 2023